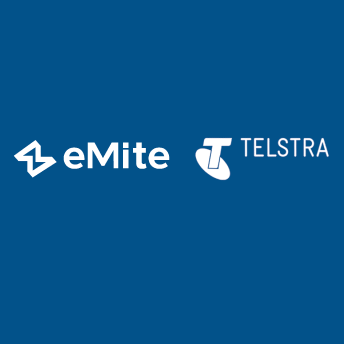 eMite dashboard solution available through Telstra sales channels
Sydney— November 2020 — eMite, a Prophecy International (ASX:PRO) subsidiary, has extended the company's worldwide licensing deal with Telstra, which means continued access to eMite's leading contact centre analytics and reporting tools for Telstra Corporation Limited (TLS) and Genesys™ customers.

The extension of the long-standing partnership between eMite and Telstra means eMite will also continue to partner directly with Telstra to provide best-of-breed contact centre software to Telstra's customers across Australia as an add-on to the Genesys offerings currently provided by Telstra.
Telstra is a provider of telecommunications and information products and services through its Australian and offshore operations. TLS has a range of businesses namely fixed broadband, mobile, data & IP, network application and services (NAS), digital media and international and is a major supplier of contact centre solutions to business and government.
eMite is a leading provider of cloud-based contact centre analytics. eMite's real-time dashboards and advanced analytics solutions are designed to enhance contact centre business performance by providing business-critical insights into contact centre performance, agent performance, and customer satisfaction. eMite is currently deployed in contact centres across five continents, delivering historical data and live actionable insights in a simple, visual format that can be easily customised to match each customer's unique KPIs using aggregated and correlated data from multiple business sources.

"The extension of this agreement means that Telstra customers will continue to have access to eMite's ever-evolving contact centre analytics platform. Our global product development team is working hard to remain an innovator and leader in contact centre analytics, because our team understands the value of a well-performing contact centre to our customer's bottom line. " said Stuart Geros, Chief Innovation Officer at eMite. "We believe that this partnership with Telstra is a great step in bringing world-class contact centre solutions to joint customers across the country."

###
About Prophecy International Holdings Limited

Prophecy International Holdings Limited is a listed Australian company (ASX:PRO) that has been operating globally since the 1980s. More recently the focus at Prophecy has been on growing the eMite and Snare lines of business. eMite service intelligence platform combines analytics, correlation, capacity, and performance, availability, and SLA management into a single, out of the box solution to provide customers with real time insight. The Snare product suite is a highly scalable platform of security products designed to find, filter and forward event log data. Snare log sources include Windows, flat files, databases, Linux, Mac and Solaris with coverage for desktops and servers.

Prophecy operates globally from Adelaide and Sydney in Australia, London in the United Kingdom and in Denver, USA.
https://www.emite.com/wp-content/uploads/2017/09/eMite_Newsroom_emite_Telstra_Partnership-Renewal.png
344
344
Paige Montgomery
https://www.emite.com/wp-content/uploads/2022/09/emite-logo-primary-lockup-original-color.png
Paige Montgomery
2020-11-11 02:58:25
2023-01-13 01:23:27
Emite Extends Worldwide Licensing Agreement with Telstra